Michelle's UK Ghost Tour!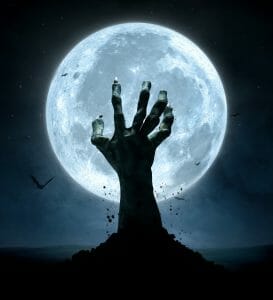 As the shadows grow longer and Halloween looms, what better time could there be for a spine-tingling ghost story? That's what Michelle will soon be bringing you, in person – if you're lucky enough to live close to one of these venues!
So do come along and say hello – Michelle loves meeting her readers, and will be pleased to sign a book or two. Here are the latest dates for your diary – check back regularly, more dates and venues will be added soon!
Thursday 6th October
7:30pm
WIMBLEDON, LONDON

7:30pm, Wimbledon Book Festival William Morris Tent, Wimbledon Common, SW19 5AZ.  Michelle will give a talk about her latest ghost story Thin Air on its publication date, followed by a book signing. Michelle grew up in Wimbledon…"It is wonderful to welcome her again to Wimbledon BookFest", say the organisers of the festival, "even if she promises macabre mountain madness!"

Saturday 8th October
6:30pm
LETCHWORTH, HERTFORDSHIRE

Davids Bookshop, 14 Eastcheap, Letchworth Garden City SG6 3DE. Michelle will give a talk followed by a book signing – tickets £5 deducted against book bought on night.

Tuesday 11th October
7:30pm
ILKLEY, YORKSHIRE

Ilkley Literature Festival, Ilkley Playhouse, Weston Road, Ilkley LS29 8DW. Talk followed by Q&A.

12th October
7:00pm for 7:30pm
HESWALL, WIRRALL, MERSEYSIDE

Linghams Bookshop, 248 Telegraph Road, Heswall, Wirrall, CH60 7SG. Talk followed by a book signing.

Tuesday 18th October
7:30pm
ELY, CAMBRIDGESHIRE

Toppings Bookshop, 9 High Street, Ely CB7 4LJ. Talk followed by Q&A and book signing.

Wednesday 19th October
7:45pm
BATH, SOMERSET

Toppings Bookshop, The Paragon, 7 Bladud Buildings, Bath BA1 5LS. Talk followed by Q&A and book signing.

Monday 31 October 6.30pm
MANCHESTER, DEANSGATE

Waterstones, 91 Deansgate, Manchester, M3 2BW. Tel: 0161 837 3000.  Talk and signing.

1st November
7:00pm
YORK, YORKSHIRE

Waterstones York, 15 Coney Street, York, YO1 9QL. Talk followed by Q&A and book signing.

5th November
Afternoon
LONDON, LANCASTER GATE

YOU Magazine Christmas Book Day at the Lancaster Hotel, Lancaster Terrace, London, W2 2TY . Talk with Margaret Drabble and Polly Samson.