Connect With Michelle, Live & Direct
Ask A Question In Advance
Live chat is great for quick comments and questions.  But you may want to ask Michelle a longer question – or send her something (picture, photo, video etc).  In which case, please use the form below.  Questions will be featured on the next Michelle LIVE show on YouTube – so make sure you subscribe to Michelle's YouTube channel!
Please Note
If you want to ask a question about where you can buy Michelle's books, don't ask Michelle but ask her publishers as below:
WOLF BROTHER Books One To Six, THIN AIR & DARK MATTER
Orion Books
Email enquiries@hachette.co.uk
VIPER'S DAUGHTER, SKIN TAKER & WOLF BANE and WAKENHYRST
Head of Zeus
Floor East, 5-8 Hardwick Street, London, EC1R 4RG
Phone +44 207 253 5557
The GODS & WARRIOR Series
Puffin Books
Email customersupport@penguinrandomhouse.co.uk
Post Your Question Here…
If you need to post something to Michelle, please send it via her publishers: Head of Zeus, 1st Floor East, 5-8 Hardwick Street, London, EC1R 4RG.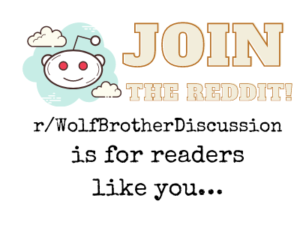 Continue the chat! Join the Wolf Brother Reddit and chat with other readers between shows https://www.reddit.com/r/WolfBrotherDiscussion/
Media, rights and other professional enquires should be made via Redhammer Management.